CLEAN / STERILE Room Accessories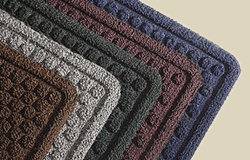 ANTIMICROBIAL DOORMAT

Source of Origin - USA.

Antimicrobial treated with Aegis Microbe Shield. The Aegis Microbe Shield uses an EPA registered antimicrobial technology which is effective against a broad spectrum of microorganisms, including mold, mildew, fungi, yeast and gram ( +) and gram (-) bacteria. Inhibiting bacterial growth will eliminate unwanted particles from the Clean / Sterile room garments and help increase yields.

People working in Clean / Sterile room releases some kind of contaminated particles from their skin and apparel. Therefore it is very much mandatory for persons functioning in Clean / Sterile room to wear protective clothing that would reduce this dispersion. The majority of Clean / Sterile room garments manufacturers / suppliers these days are offering to its clients those types of Clean / Sterile room garments apparels that are made of special fabrics and does not disperse hazardous particles. Whatever may be the choice of fabric or design, protective apparel like coverall, facemask, hood, knee length boots, cap, and smocks have to be worn compulsorily prior entering into clean room. The overall import and export value of Clean / Sterile room garments industry is US $ 35 billion. This industry boast of various other sub-sectors namely Clean / Sterile room clothing, chemical protection clothing, industrial protective clothing and thermal clothing.

One piece construction features a patented raised perimeter which forms a tray that traps water and dirt, preventing them from draining on to the floor.

Surface area is made of stain resistant "Decalon" fiber, its thick and plush berber design is denser than most mats.

Thick rubber backing with molded rubber nibs reduces mat movement.

Elegant bubble pattern scrapes dirt and grit off shoes while removing moisture at the same time.

AUTOCLAVABLE CLEANROOM SHOES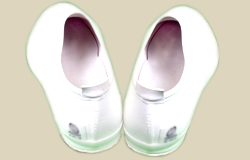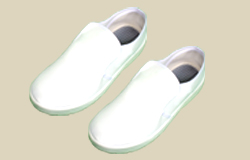 • Material - Heat resistant rubber.
• Use - For Usage in Sterile Room, Clean Room environment & Operation Theatre.
• Fastener - Heatproof adjuster.
• Colour - White
• Fully covered from all sides