INTEGRITY 1050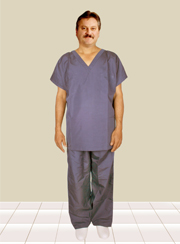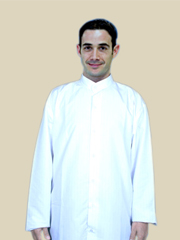 Integrity 1050 is a new undergarment fabric impeccable performance for use in clean / sterile room. The fabric is treated with Aegis Microbe shield antimicrobial for inhibiting the growth of bacteria and has a very soft feel. The Aegis Microbe Shield uses an EPA registered antimicrobial technologies which is effective against a broad spectrum of microorganisms, including mold, mildew, fungi, yeast and gram (+) and gram (-) bacteria. inhibiting bacterial growth will eliminate unwanted particles from the clean / sterile garment and help increase yields. Integrity 1050 is recommended for the semiconductor and pharmaceutical clean / sterile room.

Advantages of Integrity 1050
Anti Microbial Treatment

Microbial Growth Inhibition - treated with Microbe Shield which inhibits the growth of a wide range of bacteria.-A NECESSITY IN CLEAN / STERILE ROOMS.

Anti Static [ Due to Carbon Fiber ]

Electrostatic Dissipation (ESD) - prevents both static discharge and static attraction thereby imparts protection in clean / sterile room..

Long Lasting

[ can be washed & autoclaved for 150 to 200 times ] Due to the long working life of fabric, garments made out of Integrity are cost effective for use in clean / sterile rooms.

Comfortable

Comfortable with 7 micron Mean pore size for use as primary garment in clean / sterile room.. Highest MVTR in it's class. [Moisture Vapor Transport Rate]
-- Light weight but opaque for modesty.

Lint Free
Available Colors
White Light Blue Yellow Green Navy Blue Grey
• Integrity 1050 is recommended for the semiconductor, pharmaceutical cleanroom & operation theatre.
• It is highly recommended for scrub suits, for use in operation rooms, Intensive care units, patients bed linen & Curtains.
• This fabric has applications in pharma manufacturing for primary gowning.