VETERINARY FEED SUPPLEMENT / MEDICINE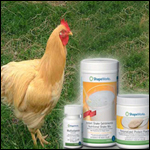 BIOMED LABORATORIES is a premier poultry feed supplement products manufacturing company in India and is constantly striving to update our product mix to include the latest molecules and concepts and adopt to the current needs.





POULTRY FEED SUPPLEMENT
Various products under the category of Growth Promoter, Bone Builder, Stress Reliever, Toxin Binder, Liver Tonic, Dewormer, Vitamin Supplement & Medicines.
Our product line is not only extensive but also versatile one and we are confident that you will definitely find some applications of interest and forward your firm enquiries to us to be processed further.