INTEGRITY 2000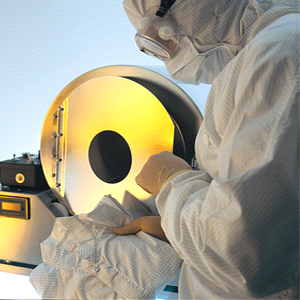 A grid clean room fabric engineered to perform in all clean room environments including Class 1 (ISO Class 3). Integrity 2000 is a superior woven fabric with standards high enough to perform in class 1 clean rooms. Integrity 2000 fabric offers the smallest pore size in its class, which gives excellent particle filtration efficiencies. The fabric has been treated with TEFLON HT for fluid repellency and Aegis Microbe Shield. The Aegis Microbe Shield uses an EPA registered anti-microbial technology which is effective against a broad spectrum of microorganisms, including mold, mildew, fungi, yeast and gram (+) and gram (-) bacteria. Inhibiting bacterial growth will eliminate unwanted particles from the clean room garments and help increase yields.



Advantages of Integrity 2000
Anti Microbial Treatment

Microbial Growth Inhibition - treated with Microbe Shield which inhibits the growth of a wide range of bacteria.[ Treatment lasts for the life of fabric ]

Teflon Treatment

Fluid Resistance - treated with a durable fluid repellent chemistry that resists fluid penetration either from the outside - in or inside - out

Anti Static [ Due to Carbon Fiber ]

Electrostatic Dissipation (ESD) grid - prevents both static discharge and static attraction

Long Lasting

[ can be washed & autoclaved for 150 to 200 times ]Cost effective [ due to the long working life of fabric garments made out of Integrity ]

Comfortable

Comfortable with 1 micron Mean Pore Size. Highest MVTR in it's class [Moisture Vapor Transport Rate] Light weight but opaque for modesty
Available Colors
White Black Navy Blue Royal Blue Green Light Blue
Integrity 2000 is recommended for the electronic cleanroom - class 1 (ISO Class 3) & higher.